Warehouse Management with SAP Extended Warehouse Management.
The future is not as far away as some might think – robots, drones, connected forklifts, GPS, etc. will take over almost the entire warehousing and order processing functions, based on real-time data and networked systems. We can help you leverage your investment in SAP Extended Warehouse Management (SAP EWM) to the max with innovative solutions that drive productivity, efficiency, and value add in any warehouse environment. With over 30 years' experience implementing SAP warehouse solutions, you've come to the right place.
SAP EWM (Extended Warehouse Management) enables supply chain networks to respond to changes and provide the required flexibility. Warehouse execution will be seamlessly integrated into the entire supply chain to monitor exceptions and to provide insight into planning and operations.
Keeping a warehouse running smoothly clearly depends on transparent and accurate inventory – and wise and flexible resource management. To maximize productivity, you must automate and optimize traditional warehouse operations – from goods receipt, through storage, to packing and shipping. You also need to make the most of human resources and equipment assets, by implementing techniques such as interleaving tasks and implementing controls for space and equipment usage. SAP EWM on the
SAP S/4HANA
platform helps you meet these objectives.
SAP EWM at a glance.
Operational excellence.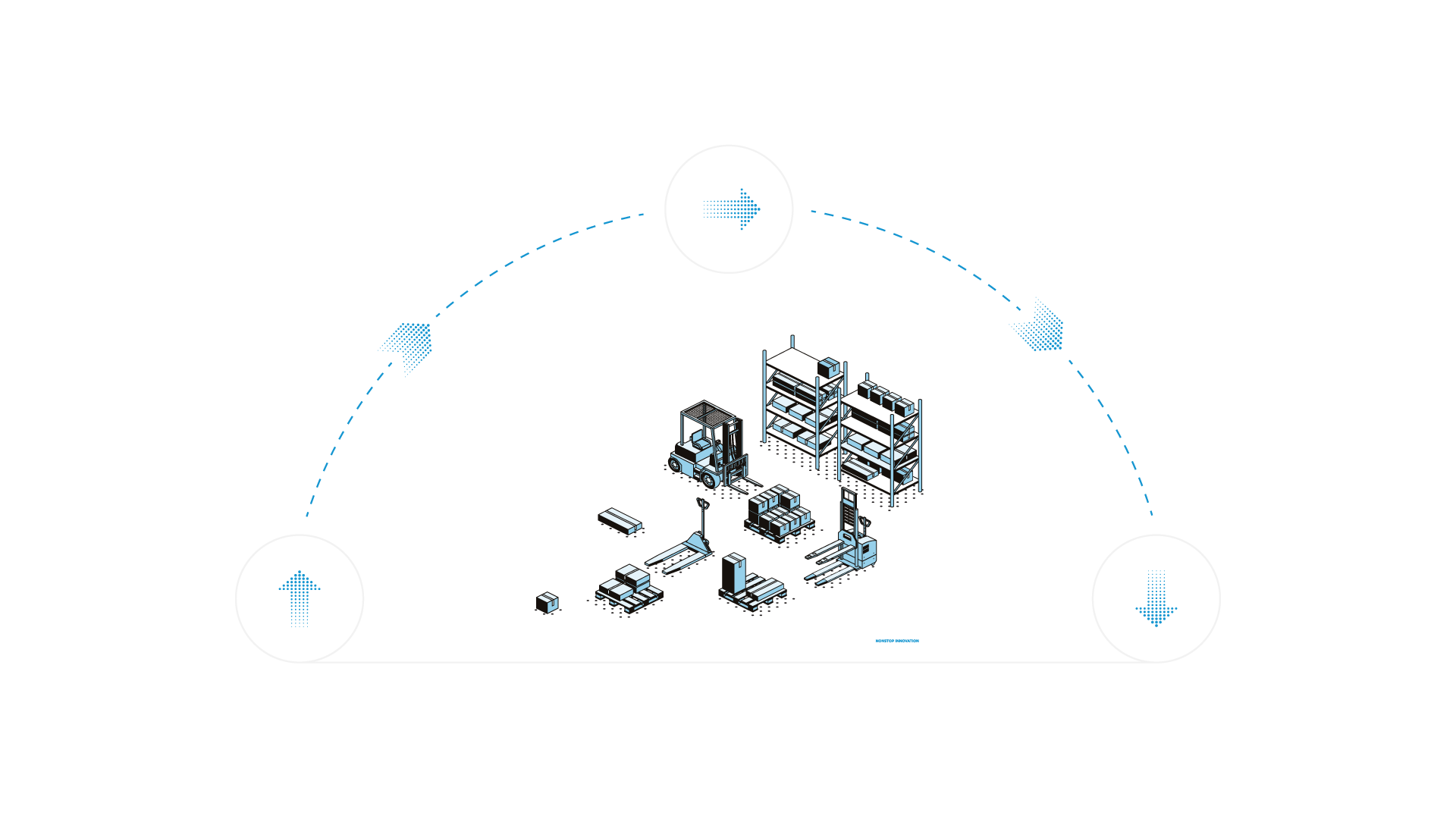 What are the

12 features

of SAP EWM?
Return processes
optimization
Returns are an important part of supply chain management. With SAP Extended Warehouse Management, returns are managed more efficiently through automated processes. A fast workflow improves customer satisfaction. With SAP EWM, return orders are recorded on time and return deliveries are processed correctly.
Maximum asset
utilization
Facilities including warehouses, racks and forklift fleets are optimally managed and utilized with SAP EWM, the leading warehouse management system. The capacity of your facilities is used in the best possible way by automating warehouse movements. Potential bottlenecks are identified and thus avoided.
Visibility & transparency
in real time
SAP EWM ensures visibility and transparency in the warehouse through comprehensive monitoring of all processes, from goods receipt to delivery. Real-time data can be used to view current stock levels and warehouse movements at any time. Analysis and reporting tools to identify trends in the warehouse improve transparency.
Automated
stock transfers
SAP Extended Warehouse Management provides an automated and integrated solution for managing and monitoring stock transfers. Using barcodes and mobile technologies, this is done quickly and error-free. Useful analysis and reporting tools to monitor and improve stock transfers increase warehouse efficiency.
Efficient production
supply in real time
Material supply for production can be optimally managed with SAP EWM. Automated processes and workflows enable materials to be provided on time and in the right quantities. SAP EWM monitors material movements and stock levels in real time. This avoids bottlenecks.
Practical
warehouse automation
SAP EWM provides a comprehensive solution for warehouse automation, including goods receipt, stock transfer and delivery. Using barcodes, RFID and mobile devices, warehouse processes can be performed quickly and accurately. SAP EWM analysis tools help to monitor and improve warehouse automation.
Cross-docking with SAP EWM is an integrated solution where incoming goods are immediately forwarded to outgoing deliveries, without intermediate storage. With SAP EWM, cross-docking processes are executed quickly, error-free and reliably. The Warehouse Management System for cross-docking analyzes and evaluates efficiency with appropriate tools.
SAP EWM Yard Management monitors truck entries and exits, gate occupancy and availability, and parking space management. The intelligent warehouse management system from SAP optimizes logistics processes in the yard. Bottlenecks are avoided. Modern IoT-based solutions are applied.
Contract logistics as SAP EWM module supports the cooperation with logistics service providers. Stocks are monitored, supplier relationships are integrated. Cooperation with parcel services and freight forwarders is efficiently supported.
Shuttles and
control conveyors
Material flows in shuttles and conveyors are controlled, optimized and monitored with SAP EWM. SAP EWM monitors equipment availability and performance and manages maintenance processes.
Integration with Transportation Management and Yard Logistics
Improving supply chains and making them more resilient is of great importance today. Transport Management and Yard Logistics together with SAP EWM integrates supply chain transactions, warehouse movements and transport process management. Supply chain optimization par excellence.
Labor management
in the warehouse
SAP EWM supports labor management in the warehouse. This includes recording time and attendance data, scheduling labor and specifications, and real-time monitoring of activities. Work assignments are organized and resources are planned. This leads to improved productivity and minimizes costs in the warehouse.
What are the SAP EWM

deployment options.
SAP Extended Warehouse Management and the warehouse functionality in SAP S/4HANA are constantly evolving – and we work with you to ensure that you choose the best option for your business.
SAP S/4HANA on-premise: Embedded SAP EWM
SAP EWM is embedded in SAP S/4HANA on-premise, which is hosted on the customer's own servers. It combines the Enterprise Resource Planning (ERP) component of SAP S/4HANA with the warehouse management system EWM. The on-premise embedded version offers real-time warehouse management functions, control and monitoring of inventories, picking and packing processes, and shipping planning.
SAP S/4HANA or SAP ECC on-premise: Decentralized SAP EWM
With SAP ERP Central Component (ECC), SAP EWM runs decentrally as a separate system. Data is exchanged to provide a comprehensive view of the warehouse. Together with SAP ECC and SAP EWM, companies can streamline warehouse operations, improve efficiency, and increase growth.
SAP S/4HANA Cloud: Decentralized
SAP EWM
The cloud-based ERP system SAP S/4HANA is combined with SAP EWM. In a decentralized setup, EWM runs as a separate system that communicates and exchanges data with SAP S/4HANA. Warehouse operations, including real-time inventory control, picking and packing processes, and shipping planning, are managed on-premise.
SAP S/4HANA Cloud: Warehouse Management
This cloud-based solution provides advanced warehouse management capabilities in real time. It includes inventory control, picking and packing processes, shipment planning, and a range of other functions to streamline and optimize warehouse operations. Warehouse Management is designed to work seamlessly with the rest of SAP S/4HANA Cloud. A unified end-to-end view of the entire supply chain is possible.
Westernacher Consulting –

the warehouse experts.
First SAP EWM implementation:
as a partner of SAP
decentral worldwide
in China
on HANA
in Asia (SAP EWM-MFS)
with mobile robots worldwide
SAP EWM

based mobile robots warehouse.
Westernacher Consulting was the partner of Hasco Vision Co. that implemented the world's first SAP EWM-based robotic intelligence system at their warehouse. The automotive supplier was confronted with tough competition in the market which required them to transform their approach. With increased warehouse automation, Westernacher enabled Hasco Vision to become leaner across their entire supply chain.
Our Instant Innovation

Tools.
Solutions such as SAP S/4HANA, SAP TM or SAP EWM offer extensive functionalities for a wide range of business processes. If you need something special that SAP does not provide in the standard, our Instant Innovation Tools are exactly the right choice.
Count smarter with PI drone
We Scan UI5. Solution for Mobile-Friendly SAP EWM RF Screens.
SAP EWM for omnichannel warehouses with autonomous mobile robots.
Retrofit your warehouse – one-stop shopping by Westernacher Consulting.
EWM Insights on Data Warehouse Cloud now available for free download on SAP App Center.
Pro and Contra – Stock Room Management.
Choosing the right solution for your yard – SAP Yard Logistics vs. SAP EWM Yard Management.
A day in an Industry 4.0 Warehouse.
How to benefit from a connected supply chain with SAP TM and SAP EWM?
End-to-end supply chain inventory visibility in retail. The evolution of the retail store.
Supply chain is the heart of the organization.
Digitalization of the supply chain.
The trends towards warehouse automation.
SAP S/4 Decentralized EWM implementation at PPG – a world first.
Deli Group meets soaring demand with digital supply chain transformation.
Digital logistics enables Realcan to thrive in highly regulated industry.
Ford takes the lead with complete SAP SPM solution.
Supporting Aarnio's warehouse creation with SAP EWM.
We implement world's first SAP EWM-based mobile robot warehouse.
Cutting edge EWM solution shifts gear for Balsharaf.
Wumart distributes smarter to 1000+ hypermarkets and other stores in China.
SAP EWM and ERP implementation at Kingfa.
Global warehouse template rollout for 3M with Westernacher and SAP EWM.
HYC Logistics builds 3PL management platform with SAP TM and EWM.
Sportswear group Xtep takes a step ahead with smart warehousing platform.
Think Big, Think Smart with SAP EWM.
Optimize your warehouse processes with Westernacher and Miebach.
Benefit from a futuristic warehouse management system.
"Tune your warehouse!" – This is what you should do if your warehouse no longer meets customer and market requirements.
Profit from your warehouse with SAP EWM.
Rapid mobility of SAP SCM with Neptune DX platform.
How to lower TCO and digitize SAP Supply Chain Execution.
Decentral EWM – why and how to switch.
Why SAP EWM and ATTP are vital for the health of your pharma warehouse.
What's new in SAP EWM 1909. Supercharge your warehouse operations and bring your supply chain to the next level.
What's new in SAP EWM 1909. Supercharge your warehouse operations and bring your supply chain to the next level.
Switching from WM to SAP EWM – Strategy, benefits, solutions.