Boosting Salling Group's

last-mile delivery.
As Denmark's biggest retailer, Salling Group prides itself on keeping one step ahead of demand. To satisfy customers in each corner of the country, it operates discount stores, supermarkets and hypermarkets, and now even restaurants and coffee shops. The company, which also has presence in Poland and Germany, serves 11 million people every week and is growing fast. There was, however, one area Salling Group hadn't conquered: the home delivery of grocery goods. But last year, it decided to make the leap and kicked off its home delivery project.
Salling Group assigned the very brightest talent from its teams so the project could quickly gather momentum. But it knew that to tackle the many key elements of a home delivery program at this speed, it would have to get some outside help. The company opened its doors to a number of strategic partners, adopting an approach that would involve integrated teams and an "as one" mentality. One such partner was Westernacher Consulting.
"In getting ready for home delivery, we have used a lot of our internal team members in IT throughout the company. But with our expectations of going to market so fast, we have been partnering up with some strong supplier partners that have been able to support us in this journey," explains Thor Jørgensen, Executive Vice President, Digital & E-commerce, Salling Group.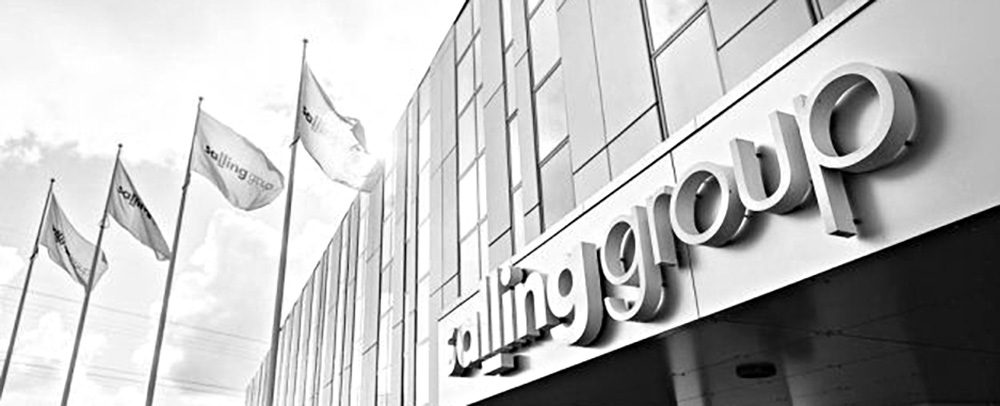 Why Salling Group chose
Westernacher as partner.
"What we at Westernacher do is we take technology innovation, and we apply that to business process innovation and business change. So, any companies that are looking to do business in a better way, or radically change the way they do business and apply technology to help do that, especially SAP technology, those would be the companies that we work with," says Benjamin Dewilde, Group CEO, Westernacher Consulting.
Westernacher is a technology consultancy specializing in the SAP stack. The foundation of successful digital commerce is reliable back-end operations and Salling Group had a long-established, SAP-based system which Westernacher helped optimize for grocery home delivery, working on order fulfilment and internal process optimizations around its new "dark store" – a conventional supermarket in stock but with an optimized layout to fulfil online orders.
"Salling Group today is already an extensive SAP user. For this dark store engagement, we basically divide things and processes into two main objectives: the logistics part and the distribution part," says Tom Rune Bjørnstad, SAP Senior Consultant, Westernacher Consulting. "The existing SAP ECC platform and existing Extended Warehouse Management platform in addition to SAP Transportation Management. These three systems together consist of being the SAP Supply Chain Execution platform, handling the order management, transportation planning and the warehouse fulfilment process."
Going the extra mile
with last-mile delivery.
Taking learnings from a similar project with a retailer in Norway, Westernacher was also able to offer its services around transportation execution and the "last-mile" delivery – areas not so familiar to Salling Group. The breadth of support from Westernacher Consulting proved invaluable to Salling Group's teams, says Steen Kronborg, Chief Enterprise Architect, Salling Group.
"Westernacher really can go very deep in the technical areas as well. It is not just reverse processes, transportation processes or optimizations, but also the core technologies at the same time, so they're really our trusted partner in this area. The partnership is a mix between traditional technology and business processes, but also actively consulting on a more management level. That has been super," explains Kronborg.
The project with Salling Group is an amazing achievement that we're very proud of. It's an incredible timeline. A very complex process, completely new process that we're setting up. And that in the end is very rewarding when that comes to fruition and becomes a real massive success.
Benjamin Dewilde, CEO at Westernacher Consulting
In Kronborg's view, through this cutting-edge work Salling Group has proven itself as a modern retailer fit for the future. One of the organization's core values is to stay competitive and "to win in all areas of the business, seize opportunities and resiliently overcome challenges together". Salling has demonstrated those qualities in abundance throughout this program – and wants to continue to do so in the future, with technology at the forefront.