Real sweet rewards for

United Sugars.
SAP EM, SAP TM, SAP PI (XI)
Automation is the key focus
for US giant United Sugars Corporation (USC). The lean transportation department, consis­ting of six people, moves a quarter of the sugar in the United States. This made it key that Wester­nacher im­ple­men­ted a seamless and reliable automated solution for truck and rail move­ments. USC also wanted to remove third-­party depen­dency for handling rail freight in­voicing and auto­mate its rail planning and execution functio­nality.
SAP TM Customer Success Story at United Sugars
Together with a great working relationship between Westernacher and USC and a smooth implementation of SAP TM, the company is now able to automate 98% of invoice verification functionality and has a fully automated version of its rail planning functionality. No new human resources were required. Tangible results were achieved – not just change for the sake of it.
Key market player in the
sugar industry.
United Sugars Corporation (USC), based in Moorhead, Minnesota, is the leading marketer of industrial sugar. Boasting a market share of approximately 28%, it currently supplies sugar for around a quarter of the total US demand.
My goal for United Sugars is to take us to the technology that will get us better as a company. It's just going to take us a few steps to get there.
Roger Perala, Senior Director of Business System, United Sugars Corporation
A lot of the sugar comes through the hub in Chicago. Every day about 100–125 railcars and 300–350 trucks are loaded from here. The vast majority of those cars go to customers directly, in the Chicago area or on the coast, while others go to transfer stations such as the facility in Montgomery, Illinois, where the sugar is either stored in a big silo or dome, which holds about 1.3 million hundredweights (145m lbs/66k tons), or transferred straight to a truck for a customer order.
The right innovation for a
lean organization.
When USC was established in 1994, it was formed by multiple sugar cooperatives. It was decided at that time it was better to pool their resources as one company in order to focus on customers. From the start to the present day, meeting customer expectations and ensuring they get their products on time and in spec is what drives the sugar manufacturer to continuously innovate and improve its processes.
"Sugar is very unique in that it's very hard for one sugar producing company to another to differentiate. Sugar is sugar. So, the only way to differentiate is to bring a better service to our customers," says Rocky Wagendorf, Business System Technology Manager at USC. While the sugar giant strives to deliver a service that is second to none compared to its competitors, they have to ensure that they run a very lean organization in terms of expense in logistics, handling, warehousing and transportation.
When we choose to innovate a business process, we call it 'custovating' and that is to not only change a process but to design it and think it as our customer is thinking it.
Rocky Wagendorf, Business System Technology Manager, United Sugars Corporation
"We pride ourselves as being a very lean shop. And to be lean, we have to learn how to automate in as many processes as we can. So, it starts with innovation but I think it ends up in automation," Wagendorf explains. For example, United Sugars loads out 500 trucks per day. All of this is managed in the centralized office in Moorhead, Minnesota, with a team of just three truck dispatchers. Being such a lean organization, only six people are running the transportation business, with a US$300 million freight spend. "In order for us to do that, we had to configure our transportation system in such a way that virtually every order would come in with a run-through of our optimizer and beyond the door with automatic carrier selection," adds Wagendorf.
Ringing the changes:
Adding real value to an established supply chain.
Senior Director of Business Systems at USC, Roger Perala's goal is to embrace technology that improves them as a company: "We really don't look for changes just to change, we look for changes that can bring improvement. So, there's not a lot of value in making a change if it doesn't bring improvements. People don't like change so there's no sense in changing unless you have to."
Westernacher was brought on board to drive USC's need to change, to work smarter and more efficiently. "Our experience with Westernacher Consulting has been a very positive one from the start. They were able to locate us on-site, which was relevant to us. And they provided some critical resources that understood the intricacies of planning and executing rail freight," exclaims Wagendorf. For the sugar company, transport by rail is core to its business. "It was absolutely critical that we had a team of consultants here that understood rail and would help us take our rail planning, executing and tracking business processes to another level," Wagendorf remarks.
Bringing in the right resources is a very important part for the success.
Ram Vaidyanathan, Managing Director – Head of Operations, Americas, Westernacher Consulting
What USC was looking for was a team, both from a design and development perspective, that understood rail. "There are not a whole lot of consultant teams out there with solid rail experience and we found that in Westernacher," says Wagendorf.
Ram Vaidyanathan, Managing Director – Head of Operations, Americas at Westernacher, calls the collaboration with USC a partnership approach that led to a purely win-win situation: "Westernacher truly believes in a partnership approach. All projects that we execute, we work with the customers and we want them to take responsibility and accountability implementation-wise because we strongly believe that this is how we succeed in projects. This is exactly the same approach that we used for the United Sugars implementation as well."
According to Vaidyanathan, the project was split into two phases. Phase 1 concerned all the financial settlements that occurred within SAP TM and aimed to automate the rail planning and execution functionality, along with financial settlement for the entire multi-modal transportation system that they have today. Phase 2 focused more on implementing an automated solution for their truck movements.
Challenges as opportunities in the
road to transformation.
Like all projects, USC and the Westernacher team encountered a number of challenges along the path to transformation. In Phase 1 the consulting team had to bring historical data from the legacy system back into the TM system. "The smooth transition of moving the legacy data onto the TM was one of the biggest challenges functionally and technically, but we were able to do this with very good support from United Sugars, as well as strong project management and leadership roles within both the companies," states Vaidyanathan.
railcars tracked on US railroads every day
Denise Eide, Business System Technology Manager at USC, questioned the integration of the ERP system at the beginning: "PI was new to us. How is it going to integrate both on the delivery side and on the financial side?"
"One of their main challenges was that their existing solution does not have any support any more, so they are technically running a solution which is of high risk," adds Vaidyanathan, explaining that "they wanted to move to an industry-based standard solution, which has the support and the customer base, so we recommended the SAP Transportation Management solution." Implementations that have full automation are particularly crucial for an organization as lean as USC.
Whenever there were other challenges, I felt like we always worked together to figure out where we were, what we needed going forward and how do we get that done. I felt like we did overcome other challenges as well, and without that teamwork those could have been showstoppers, but they weren't.
Denise Eide, Business System Technology Manager, United Sugars Corporation
Furthermore, they applied as much standard functionality as possible and added proper customizations where needed on both the delivery and the financial side. "The performance and the accuracy were impressive. I had concerns about it being timely and accurate and both of those were met," Eide comments.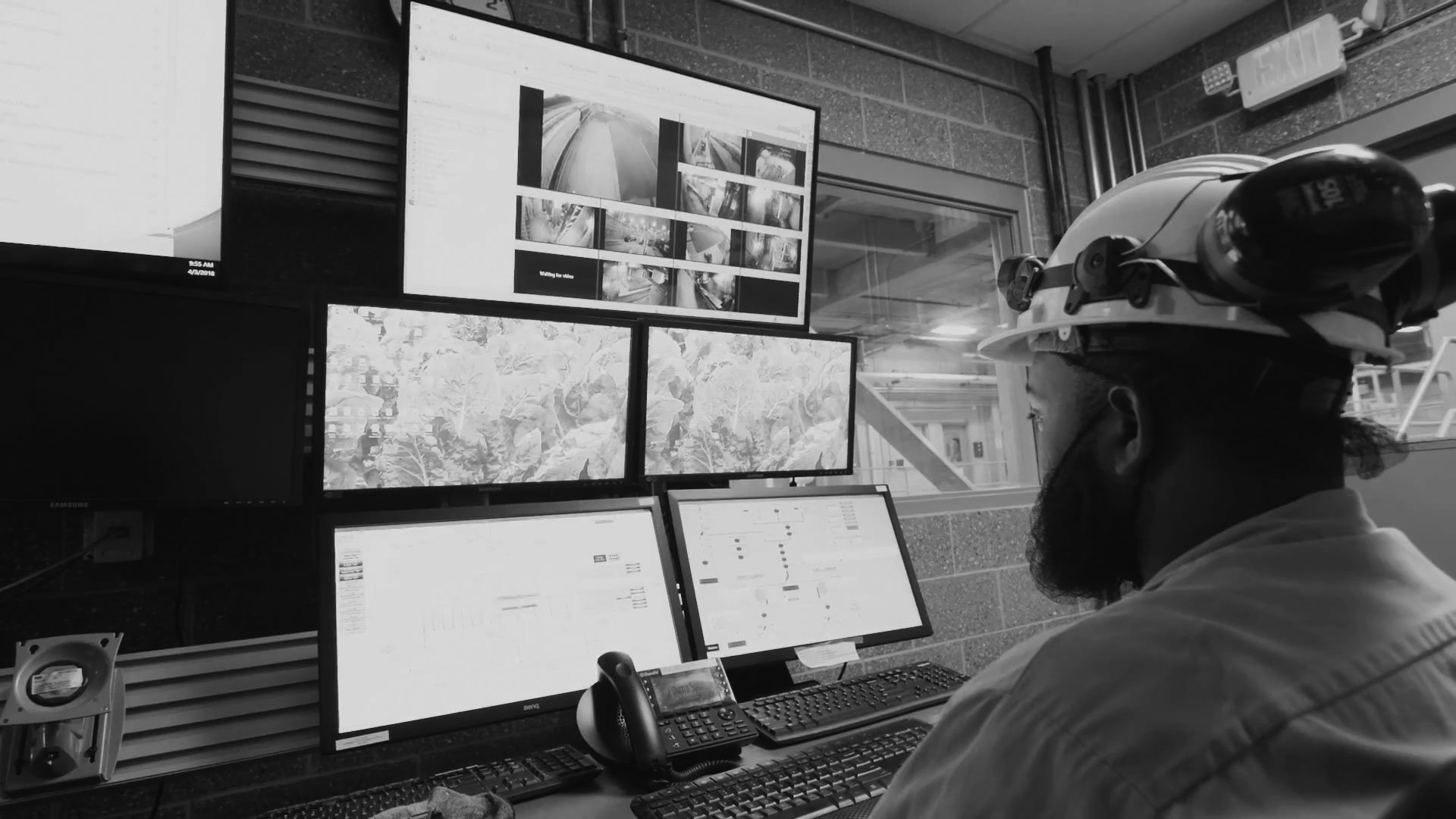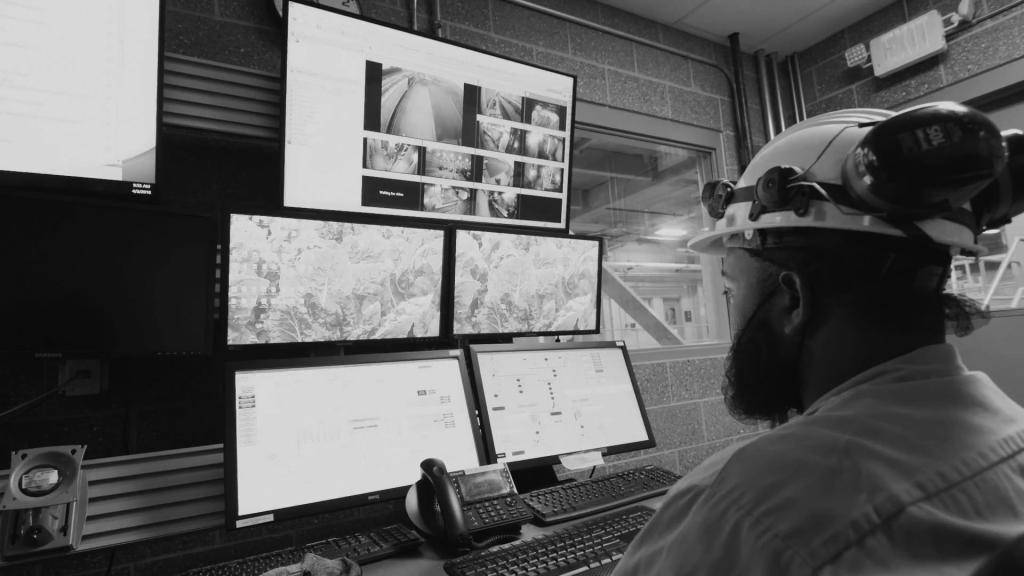 Staffing was another critical factor for the successful implementation. "It is very important that United Sugars had resources that were knowledgeable in specific areas of their business and it was tough to find someone out there who could fit into that criteria," says Vaidyanathan. "Luckily, through Westernacher's global network, we were able to find one of our own employees who had immense experience in that area, and we were able to bring him on board very quickly and mitigate those challenges right then and there."
Eide adds, "Westernacher worked with us to bring in someone that was exactly what we needed for the remainder of the project."
Reaping the rewards of a new chapter in
automation.
At the end of the project, USC was able to automate 98% of their invoice verification functionality. In other words, 98% of their invoices coming in are now automatically received, verified, checked and sent for payment to vendors. This is a significant accomplishment as no other US customers have achieved this before.
"Having that real-time integration between TM and ERP allows us to have, at any point in time, an accurate view of what is owed to the carriers, because as we process the invoices in TM and validate them against our freight orders, that information goes directly into ERP so our finance group can see what is owed and what our payables look like from freight vendors," says Eide. "It's been a huge improvement in giving us that visibility."
According to Wagendorf, eliminating a third-party company, which was handling all of the settlement for the carrier invoices, motivated USC to move into the SAP TM solution. "We had the opportunity there to divorce ourselves from that relationship and bring in-house all of our carrier settlement, where TM is tightly integrated with FI and ERP," says Wagendorf.
He further explains the benefits brought about by the TM integration: "We were able to pull that off both on the rail and the truck side without bringing on any new people. Not only did we save the expense of the third party, but we freed up some resources of ours in not having to sync up somebody else's system with a carrier contract."
people running the transportation department
invoice verification
automated
From an SAP ERP perspective, one of the goals was to integrate all freight invoices and payments internally and have all of those processed via SAP ERP. "It was with the help of Westernacher that we were able to use the standard functionality and add the customization that we needed to do that automatically and with fewer errors and it worked very well," Eide comments. "The customization pieces were what we needed to have the right checks and balances and to pass through the information that ERP needed."
Another achievement is the implementation of an automated version of planning functionality: "Of those 500 truck orders that we're planning every day, a little over 400 of them, 80%, are coming in and out of transportation with automatic carrier selection and automatic export of that load plan back up into our host ERP system and the delivery shipping authorization ends up out of this facility here," says Wagendorf.
Westernacher as trusted advisor in an
end-to-end journey.
Westernacher has a long-standing footprint in the Americas. It opened its first subsidiary in the US 20 years ago.
"United Sugars is a perfect example of how we like to work with customers, because what we advocate is really taking a customer through a journey of a transformation and digitalizing their supply chain, and that's what we did with United Sugars. From end to end," says Dominik Metzger, Managing Director, Market Unit Americas at Westernacher.
It's amazing for me to see the transition from 38 years ago doing data entry on cards to what happens today. When you're talking about a 10k computer, you see how innovation has changed and the amount of data and information we have and how valuable this information is. I think what amazes me is that if you were to ever dream 38 years ago what would be happening today, I don't know that you would have predicted it.
Roger Perala, Senior Director of Business System, United Sugars Corporation
According to Metzger, Westernacher does not leave its customers at the halfway mark during their transformation journey but accompanies them throughout the entire journey, from start to finish, step by step. "We truly see Westernacher as a trusted advisor to our customers. We see ourselves as strategic partners who want to establish a clear vision with our customers. What is the end goal? What is really bringing the USP, the game changer to our customer? Then take them step by step through this transformation journey," Metzger states.
Paving the way to an automated
future.
For someone like Wagendorf, who has been rewriting and replacing systems for over 25 years, this experience, which was a total rewrite of their TM system, was instrumental. Although it stood the chance of being a higher risk, "it turned into a very low risk and very positive opportunity for us," Wagendorf comments. "We are excited to move forward now and continue to work with Westernacher on upgrading our system. Eventually we will move our ERP box into a
HANA
platform, which by the way is reaping a benefit for us in that we are able to pull transactional real-time information out of our HANA system today, which is critical for us to not have two or three-hour lags of information which we had in the past."
Perala echoes the plan of upgrading the ERP system: "I really like the whole concept of the S/4HANA where you reduce the data size so you have the speed of the computers to generate your tables and your history and you can actually change those methods and improve that data over time and so that historical data becomes even more valuable because you can change the way you want to look at it on the fly. So, I think those are technologies that we want to get to in the future, it's just going to take us a few steps to get there."
USC is a very lean organization, in both customer service and transportation planning areas, as well as in their IT groups. You have to be lean but efficient and the key to keeping it this way is automation. "We pride ourselves on having a great deal of automation that not only serves us well today, but carries us forward into the future. As we continue to grow as a business, we need to continue to meet our customers' needs, in terms of communication, documentation and alerts that we send them," says Eide, concluding that "we really have tried hard—and been successful—to innovate and set ourselves up to continue to be innovative in the future. And the transportation planning system has really helped us do that."
The partnership between USC and Westernacher has fulfilled USC's needs to fit the lean and efficient business model and ultimately bring value to customers. More non-stop innovation stories lie ahead for United Sugars and Westernacher.
United Sugars Customer Success Story
Digitalization of the Supply Chain
Full story – Real sweet rewards for United Sugars with innovative transformation of its transportation process