Chart your path to SAP S/4HANA.
SAP S/4HANA is becoming increasingly relevant in the wake of RISE with SAP – not only because of the end of ECC support in five years. The numerous improvements and new functions of SAP S/4HANA have the potential to fundamentally change your business.
In our webinar, we will show you how to unify your business processes, data and systems with a clear strategy, putting people at the center of your business transformation. Over the past 25 years as an SAP implementation partner, we have gained the experience and expertise to make your transition to SAP S/4HANA a resounding success. We will accompany you on your transition to SAP S/4HANA Cloud. Find out about the significant added value you can achieve for your company with Business Process Intelligence solutions, among others.
Learn why a purely technical upgrade is the wrong way to go
Discover a hybrid approach that can shorten runtimes, save costs and make your SAP system more innovative
Chart your path to your business transformation
Introduction to Westernacher
The right approach to SAP S/4HANA
The WHY: The Need for Digital Transformation – done right!
Challenges 2022 & the need for optimized value-base digital transformation
The Best Practices of Best-in-Class SAP S/4HANA adopters
The WHAT: The Game-Changers on your Digital Transformation journey.
RISE with SAP – business transformation as a service offering
Business Process Intelligence by SAP Signavio
Demo: How SAP BPI offerings guide you to Process Excellence
The HOW: Bringing the horsepower of digitalization to the wheels.
Westernacher's methodology for holistic value delivery
Selective Transition/ Bluefield – the smart way to move to SAP S/4HANA
Implementation 1:1
SAP Activate
The Westernacher Q Methodology
Next steps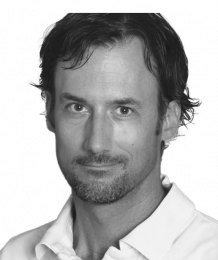 As Customer Advisory Lead and Tech Evangelist at SAP, Alexander has collected vast experience in customer centric strategy implementation, processes, and technology over the past two decades. Having implemented digital transformation programs with strategic customers from the shop floor up to C-Level has helped him gain in-depth knowledge of best practices that help customers acquire "the unfair competitive advantage". At Westernacher he heads the Intelligent Enterprise practice for customers that want to put the horsepower of digitalization and SAP's next-gen ERP fully to the street to become digital champions.
Vice President & Global Lead Intelligent ERP, Value and Innovation, Westernacher Consulting
Michael is Director S/4HANA ERP DACH at Westernacher Consulting. He is in the SAP business than more than 25 years and worked for international clients in all topics around SAP, mainly around implementation, rollouts, innovation, harmonization, consolidation of SAP products. He was part of a worldwide leading consulting organization and led the upgrade and harmonization practice in Europe before joining Westernacher. With his experience in upgrading SAP products starting with R/3 to ECC and lots of innovation projects he has a lot of experience in planning and running innovation projects. At Westernacher he heads the S/4HANA ERP practice in DACH as part of our worldwide ERP practice.
Director S/4HANA ERP DACH, Westernacher Consulting
Johannes is a Business Developer and S/4HANA Cloud Solutions Consultant at Westernacher Consulting. His focus is on go-to-market strategies, pre-sales initiatives and consulting regarding SAP S/4HANA Cloud for Finance as well as Business Process Intelligence (BPI) with SAP & Signavio. His consulting covers SAP S/4HANA Finance and business process optimization including analysis, modeling and change management as well as BPI with SAP & Signavio. He has in-depth knowledge in regard to SAP S/4HANA Cloud and a strong passion for digital innovations. At Westernacher, he leads the CoE for Business Process Intelligence.
CoE Lead Business Process Intelligence, Westernacher Consulting
Wassilios Lolas, is Global Vice President, Head of Center of Excellence, Business Process Intelligence at SAP. Wassilios is the global head of the Center of Excellence for SAP's Business Process Intelligence (BPI) and leads the Solution Management for process insights. He leads a team of professionals in market units around the globe, evangelizing BPI, enabling the BPI community, and driving spearhead engagements with pilot customers and early adopters. Learnings are played back into the roadmap for the BPI solution.
Global Vice President, Head of the Center of Excellence, Business Process Intelligence at SAP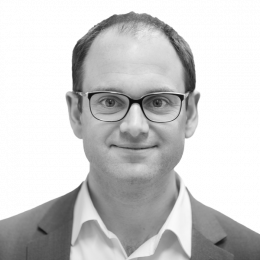 Richard is entrusted with the relationship between SNP and three of their most strategic and high value partners in the area of S/4 transformation.
Senior Manager Strategic Alliances, SNP Group
April 26, 2022
2pm CET
120 minutes
English