Westernacher makes the leap

to S/4HANA.
As a pioneering SAP consulting company, Westernacher Consulting is leading the way in making the leap to S/4HANA. The company recently made the move with a global brownfield conversion in 13 countries with 16 company codes for the crossover from an ECC system to S/4HANA. The migration was seamless with little disruption to operations – a shining example of how simple and efficient a conversion can be. Westernacher Consulting is now better equipped with new functionalities and apps on offer, and even better prepared for future customer projects.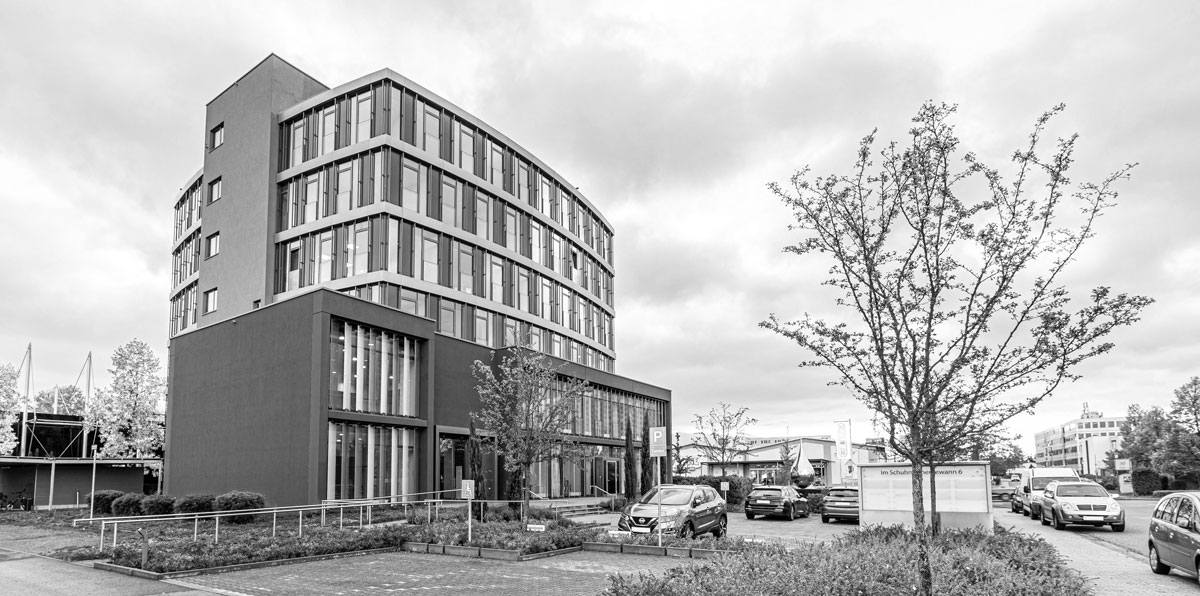 Following our own
roadmap for change.
Established in 1969, Westernacher Consulting operates worldwide, with consultants in Europe, Asia and the Americas. Medium-sized to large companies trust in Westernacher as a reliable partner for innovation and operational excellence. More than 650 consultants provide in-depth expertise in process and SAP consulting, design and implementation of complex IT applications.
Westernacher Consulting, headquartered in Heidelberg, Germany, manages global rollouts as well, and offers change management and training. For more than 50 years, the SAP Gold Partner has been at the forefront of driving digitalization and automation. Today Westernacher is one of the world's leading brands for technology-driven innovation.
Westernacher Consulting has been the expert in SAP ERP & Finance since 1993. An S/4HANA pioneer, we implemented the first S/4HANA Simple Finance, offering the first S/4HANA cloud solution and completing the first S/4HANA conversion in the industrial machinery industry. We are among the very first in S/4HANA embedded EWM and TM implementations. While recommending S/4HANA to our customers, we would naturally want to implement it for ourselves and reap the rewards we know it offers.
Embarking on the only road to a
digital future.
After 10 years in our existing SAP ECC environment, we needed to take the technology leap to S/4HANA in order to unlock many of the functionalities and apps the new platform enables – the same need as any modern company that wants to be well equipped for the future.
Migrating to S/4HANA is the only way that you can keep benefiting from SAP's updates and innovations. Lacking innovation in one of the core systems of your business could lead to the loss of your competitive edge. Therefore, converting to S/4HANA is an inevitable strategic move. Westernacher, a pioneer in SAP technologies and implementations, has set a good example of how to execute the conversion efficiently, exhibiting a smooth transition.
Every conversion has its
challenges.
The technical conversion of our internal SAP ECC system to SAP S/4HANA started in January 2020. During the preparation phase, the existing ECC system was copied to a sandbox system and analyzed in detail to prepare for S/4HANA. In April this sandbox system was converted to S/4HANA, which was then tested by business users. The production system went live successfully over a weekend in October.
Before the project started, we had factored in the following challenges to ensure a smooth implementation: training, billing, data cleansing, workload, simultaneous go-live and external interfaces. Over the course of the implementation, we tackled these challenges successfully.
Training under "new normal" procedures of 2020
A team of 50 accountants and back office teams needed to be retrained – across the globe. This was made especially hard amid the Covid-19 pandemic. All training was conducted remotely while our entire S/4 team worked from home. In the end, the training effort was much less than envisaged with each person only requiring less than a full day of training before go-live.
Rollback planned for billing
If anything went wrong, our billing processes would fail. As part of our cutover activities, we had planned a rollback should the migration have failed at various check points we had put in place. In practice, there was not a single glitch and our customers would not have been aware of any changes to our backend.
Business Partner concept for data conversion
We succeeded in migrating all data accurately and completely within the expected timeframes. Our conversion window was a long weekend – three days in total – meaning only a single day of work time was impacted. This extra day was used for final system checks by the end users before we released the system. A real seamless conversion.
The only area where we had to do additional work was regarding the conversion of our suppliers and customers to the new Business Partner concept. Customer/supplier integration is a prerequisite to move to S/4HANA, which enables centrally managed master data for business partners, customers and suppliers, thereby simplifying operations and financial reporting.
Impact on regular business processes
Would the implementation overload the team who have their normal daily work to complete? There was of course additional work for our S/4HANA team but not significant enough to mean that we needed to hire additional staff. Essential to the success of the project was a dedicated project manager while all other roles including consultants were part-time.
Undeniably, converting an SAP ECC system of 16 legal entities across the globe with 16 company codes at once can be a real challenge. As there was no possibility to convert one entity at a time, we had to go big bang for the implementation. This turned out a success with minimal issues. We chose the one-step approach, with the migration of the database and the software update carried out simultaneously.
A number of external interfaces needed to be considered and tested. With some attention before cutover, this was a seamless exercise with no significant surprises.
Simpler, faster
with S/4HANA.
Following the successful conversion to SAP S/4HANA, our finance team is now enjoying the positive changes the new innovative platform has brought. The most significant improvement is much faster business processes with simplified IT landscapes, making resilient, agile decision-making possible. The SAP HANA in-memory columnar database drastically speeds up data processing while simplifying the data model.
The Business Partner concept avoids duplication of master data and simplifies financial reporting, as it allows for central management of master data for customers and suppliers. An intuitive Fiori-based user interface brings exceptional user experience, resulting in reduced errors and increased productivity. Moving to SAP's new platform gives us the opportunity to benefit from further positive experiences with S/4HANA and prepares us for future customer projects.
What made the conversion
successful.
This was a global big bang implementation in 13 countries with 16 company codes of a bespoke 10-year-old ECC system to S/4HANA. We contribute this huge success to a strong team of consultants with superb knowhow and experience essential for a smooth transition. Credit also goes to the experienced and committed business users who made time and the effort to contribute to design and testing while continuing with their day jobs. A dedicated project manager is crucial to organize workload, especially when all roles are part-time. Early communication and careful planning are also success factors. Plan more downtime than you think you will need. Last but not least, testing, testing and testing.
I was concerned with the business risks associated with a change of this scale but with planning and a well-informed team, this really was a huge success for us.
Roger Brooks, CFO of Westernacher Consulting
The conversion helped us identify additional strengths within our teams, leading to new change request processes. In light of this, we appointed business owners per process who now prioritize and schedule new process improvements.
Following a two-week hypercare phase, we set out on a program of process enhancements, which allow us to work more efficiently with the new system.
The remaining group entities that were not already running SAP will now be converted as we roll S/4HANA out to our remaining regions.