SBN & Westernacher Webinar
Digitize HR processes with SAP cloud technologies
We invite you to partake in this webinar co-hosted by Westernacher and SBN, the Norwegian SAP Usergroup that will take place on April 1. Together with SBN, Westernacher Consulting will share their expertise on the digitalization of HR processes with FIORI, SAP S/4HANA and SAP Analytics Cloud with a customer use case.
As you have read in business magazines, from social media posts, or the blogs of technology leaders, it is vital to digitize your processes if you want to remain competitive and relevant in the modern world.
But what would such a digitalization look like, what benefits would it bring, and what would we need to do to achieve such a thing? Are there tools that can help companies future-proof their processes and open up new ways of interaction?
Russ and Mark will introduce you to a real-world use case in Human Resources where SAP cloud technologies are used to create such new business benefits, whilst at the same time avoiding additional license costs.
Presenting Westernacher case study
Proposed architecture – Interplay between FIORI, SAP S/4, SAP BW and SAP Analytics Cloud               
Benefits of a full end-to-end use case of SAP's cloud technologies
Best practices on SAC license optimization
Learn how to fully digitize your HR process with the latest SAP cloud technologies
Gain insights from a real-world use case at Westernacher
Explore how you can optimize your SAC license landscape
Practice Lead (DACH) for Business Planning & Analytics, Westernacher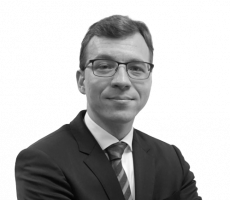 Practice Director, Westernacher
Head of Innovation Team Finance & Analytics, SBN
April 1, 2022
9am CET
60 minutes
English