Sweet go-live at Zentis with SAP IoT.
In partnership with Westernacher Consulting, Europe's leading fruit processor Zentis successfully went live with the world's very first implementation of Connected Silo on SAP IoT, which was completed in only two months. The sweet rewards Zentis has reaped as a result include higher stock availability, accurate stock information and increased overall efficiency through its new automated process.
Connected Silo raises
Zentis' game.
For the love of fruit – Zentis has been making jam and confectionery, fruiting up the dairy and baking industries since 1893. One of Europe's leading fruit processors based in Aachen, Germany, Zentis never stops producing the best products with new, innovative processes. Not only supplying customers, but also world-famous dairy product manufacturers.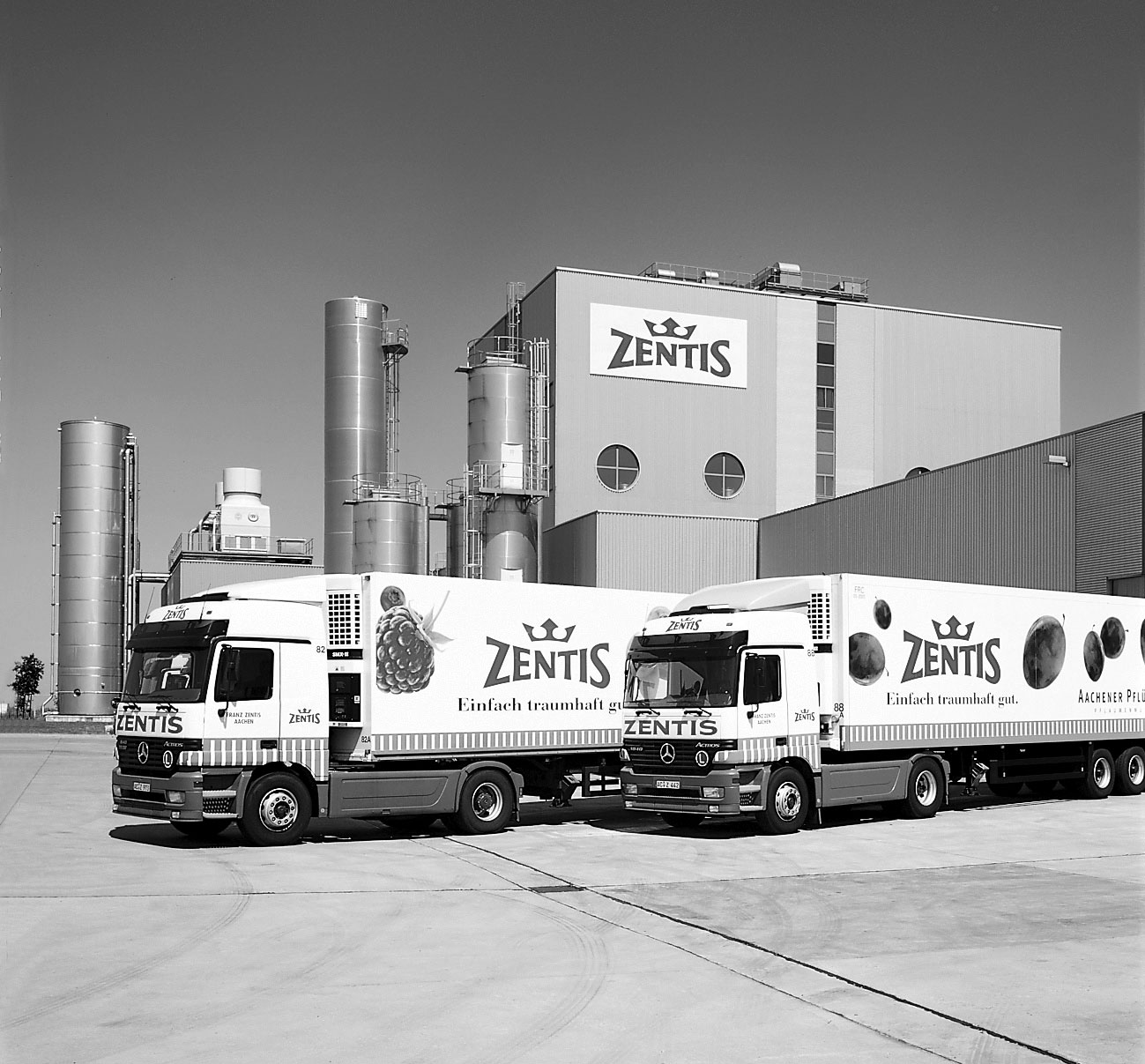 In November 2019, Zentis and Westernacher successfully completed a groundbreaking implementation in the SAP IoT realm—the world's first implementation of Connected Silo on SAP IoT—in a period as short as two months. Now the sweet goods company is guaranteed higher stock availability through real-time monitoring of its silo fill levels and accurate stock information in ERP. What's more, Zentis' new automated process has turned its overall efficiency up a notch.
A sticky process called for a
change.
In the past, Zentis had a manual process of keeping track of its fill levels in silos. A dedicated worker had to walk from silo to silo once a day to jot down the fill measurements with pen and paper. Next, this data had to be converted into an Excel sheet manually where the actual stock levels would be calculated. The planners would then estimate the production volume in alignment with the demand forecast and the actual amount in stock. With the aim of driving automation and enhancing data accuracy, Zentis decided to transform this error-prone and deferred process into an accurate and agile one with SAP IoT for Connected Silo.
Fig. 1: Control center at Zentis.
Getting the balance right
with Westernacher.
A trusted SAP partner and pioneer in the IoT field, Westernacher was selected to lead Zentis' digital transformation efforts in its inbound process. With the implementation of Connected Silo on SAP IoT, raw materials such as sugar and cacao are stored in silos equipped with sensors monitoring the tonnage of these materials. This has enabled live tracking of fill levels, temperature and humidity. The stock levels and storage conditions can be visualized in a central dashboard which ensures complete transparency and visibility. This information is automatically integrated directly into the SAP backend system on a daily basis. That means, for example, the silo fill level is communicated to the ERP system to update stock levels.
A win-win for ingenuity and
efficiency.
With this first implementation worldwide of SAP IoT for Connected Silo, Westernacher has proved once again that it is a trusted IoT pioneer, leading the way in groundbreaking solutions. As a result, Zentis now benefits from live visibility of silo fill levels ensuring higher stock availability. And, via the integration to the ERP system, stock information is guaranteed to be accurate. Owing to the fact that manual checking of silo fill levels is no longer required, the process efficiency has significantly increased.