IoT has been one of the hottest buzzwords of 2018 and is a core component of what is being described as the "4th Industrial Revolution" predicted to fundamentally change the nature of the global economy. However, when the average person hears the word "IoT", they most likely think talking toasters or fitness gadgets with ambitious workout recommendations. While these are fun toys to show at dinner parties, they are likely to have little impact on the state of the world economy.
Let's not talk toasters. Let's talk machines.
The real impact from IoT will come from enterprise scenarios – when companies use live data that they collect from their processes and assets in order to manage their operations in a more stable, transparent and automated way.
The premise of Industrial Internet of Things (IIoT) is simple: by having swaths of accurate data about your processes, your team can make better and faster decisions. Over time, this means that your company can drastically improve its operations and automate a number of crucial tasks.
Be Bold and apply IIoT to your end-to-end Digital Supply Chain
What parts of the supply chain is this applicable to I hear you ask? All of them! As a first step, by tracking the performance of your connected products, your team can get real-life insights into customer behavior and product performance weaknesses.
This, in turn, will influence your product design and how you manufacture it. During the production stage, SAP IoT enables you to fix your machines before they actually break via predictive maintenance, and keep complete track of the inventory movements on your shop floor.
Once off the production facilities and into your connected warehouse, sensors allow you to track where your products are and how they're being stored. From a process optimization perspective, it means you have the right inventory in the right place with the least amount of effort, through connected forklift.
This same visibility is what adds value for the yard and transportation processes. With connected fleet you can ensure that your products are transported on time, to the correct destinations and in the optimum conditions.
Transportation Management

Get your IoT transformation journey started.
The IoT-empowered processes described above are often labeled as a "Digital Transformation". In our opinion, this description can be misleading, since generally (although there are exceptions), the goal of SAP IoT is not to change a company's core processes, but make them more stable, transparent and automated.
While a "Digital Enhancement" sounds less revolutionary, it is an accurate term for what our team would recommend for companies who are new to IoT in order for them to embark on their journey. The goal of a first IoT project should be to identify an ROI-positive business case with quick time-to-money and turn it into a proof of concept that can be scaled up for broader applications.
However, in practice, even such a PoC is a complex and multilayered affair. From developing the right business case, to providing sufficient training for the employees at the end of the implementation, and everything in between, there is ample room for critical error. Therefore, we recommend including an experienced system integrator such as Westernacher throughout the course of the project.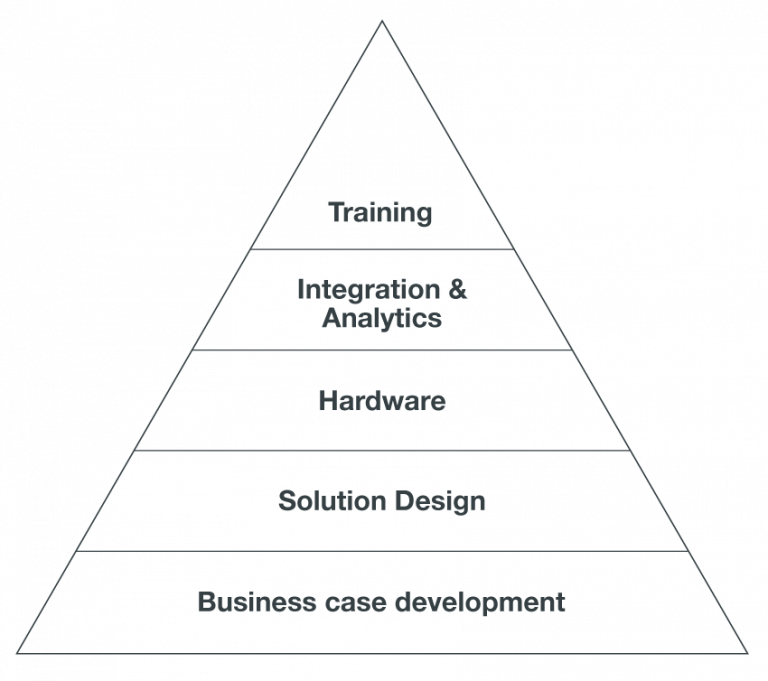 To get in touch about questions relating to IoT, please reach out to our IoT Team and we will be happy to help you get started.