A smooth migration to

S/4HANA.
Founded in 1869, Windmöller & Hölscher is the
world's leading manufacturer of machinery
and systems for the production of flexible packaging. Their product portfolio includes high-performance machinery for film extrusion, printing and converting. As a global company, based in Lengerich, Germany, W&H offers its customers a wide range of products: from expert consultation and engineering to the delivery of high-quality machines and complete packaging production lines.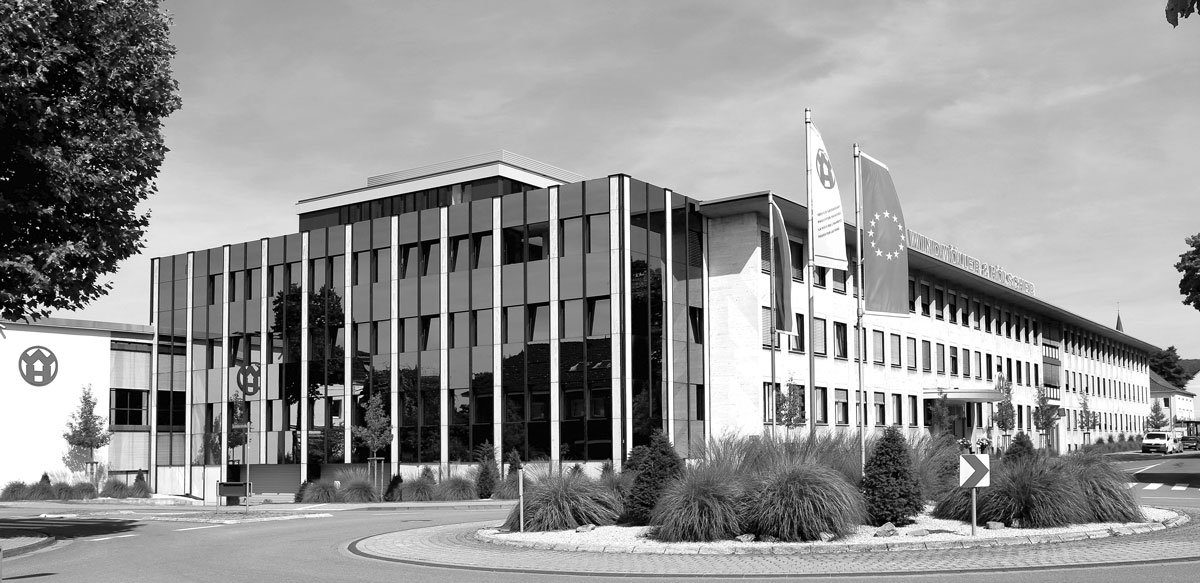 As the maintenance for SAP ECC 6.0 will end by 2027 and the company wanted to develop their system further to be well equipped in future, they set out to further digitize and simplify business processes by converting to SAP S/4HANA in the most efficient way. Westernacher were there to help them every step of the way to ease the transition.
Windmöller & Hölscher, like many companies, were looking to migrate their existing SAP ECC 6.0 system to S/4HANA Release 1709 to optimize the impact on their business. Westernacher Customer Case Study with Windmöller & Hölscher: Showcasing a smooth migration to SAP S/4HANA.
An integrated EWM system in S/4HANA forms an essential pillar in that construction. The organization, based in Lengerich, Germany, produces a broad range of machinery and equipment for extrusion, printing and conversion and they wanted an up-to-date system implemented in a short timescale to avoid any disruption to the day-to-day running of their business.
A collaborative approach
– with Westernacher.
Westernacher accompanied and supported Windmöller & Hölscher on a one-step conversion, which included a database upgrade, custom code conversion, functional preparation in ECC and the implementation of new functionalities. The transition is a giant leap forward towards implementing a series of standard S/4 developments such as aATP and pMRP. With this, Westernacher proved once again that it is the go-to partner for your S/4 enhancement, whether standard or custom implementation.
Following the go-live at the 2500-strong company at the beginning of November 2018, they are now in the midst of several reorganizational projects. The company is already reaping the rewards of the quick wins, simplicity and enhanced functionality that S/4HANA offers. What's more, an analysis and reduction of obsolete customer-specific developments, as well as data cleansing and a conversion of historical data are enabled as a result.
In fact, the immense simplification SAP S/4HANA introduces is one of the major benefits of the conversion. Leveraging the power of its HANA in-memory database, S/4HANA enables the centralizing of hardware and network resources, posing as the digital nucleus for business process simplification.
In addition, new decision-making opportunities are opened up as the tool enables users to plan, execute and generate reports and analytics based on up-to-the-minute data. All the analytical and transactional capabilities of the myriad systems are brought into one location.
In short, the migration to S/4HANA contributes to faster processes, real-time visibility, and increased contextual awareness, which greatly improves decision-making and cost effectiveness in a competitive business environment. The reorganization in the new technical platform will bring more and more value to the business.
The crossover to S/4HANA was achieved with a short system downtime of 30 hours to allow for the migration on a long weekend, which meant that there was a very limited knock-on effect on business during the implementation period. A conversion of existing custom developments was made at the same time in order to enhance performance.
A smooth transition for
the future.
Windmöller & Hölscher will also benefit from the setup of an S/4HANA embedded EWM system based on the new S/4 Enterprise Management structure.
Overall, it was a very smooth transition to SAP S/4HANA with new functionalities and processes implemented, followed by subsequent gradual optimization with Fiori apps being activated step-by-step. The company is keen to take advantage of the benefits of Fiori, which include increased employee productivity owing to its easy-to-use interfaces and intuitive workflow, greater workforce flexibility and improved mobile work capabilities, allowing mobile employees to work efficiently wherever and whenever.
Photo credits: © WINDMÖLLER & HÖLSCHER
Full story – Showcasing a smooth migration to SAP S/4HANA


Digitalization of the Supply Chain