CSI on the right track with

SAP TM.
California Steel Industries
American steelmaker California Steel Industries (CSI) looked to increase automation and overall visibility across their supply chain. They experienced issues such as manual consolidating loads and rail car assignments. Partnered with Westernacher, CSI completed a successful SAP TM implementation and achieved results including automated planning, tendering, freight invoicing, and rail car assignment.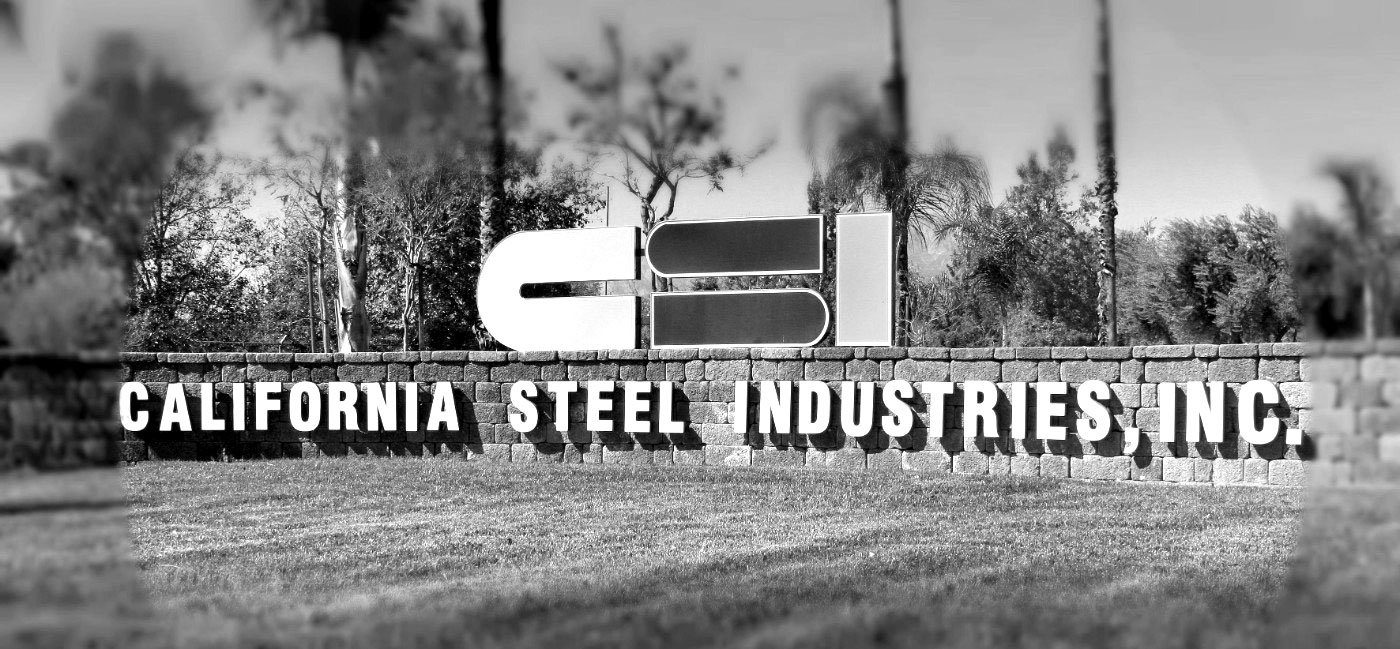 Starting out on the
journey to automation.
California Steel Industries (CSI) is the leading manufacturer of flat-rolled steel in the Western US. They produce the widest range of flat-rolled steel products in the region. Located in Fontana, California, CSI is the only steel supplier on the West Coast capable of producing over two million tons of steel, representing five product lines: hot-rolled, pickled and oiled, galvanized, cold-rolled sheet, and electric resistance welded pipe.
In January 2019, CSI and Westernacher completed a successful implementation and went live with SAP Transportation Management (TM).
From the onset of the engagement, CSI was clear they wanted to increase automation and overall visibility across their supply chain. CSI experienced issues where users were spending hours manually consolidating loads. Often, these loads were not optimized or accurate due to the variations between them. In addition, rail car assignments were also performed manually. Data was contained in spreadsheets, leading to many errors occurring in exact car assignments.
There were inaccuracies in maintaining rates for freight costs and the process of sending rates to the finance department was tedious, requiring manual checking from multiple users, which regularly resulted in manual entry errors in freight cost payments. CSI additionally faced challenges in providing transparency, suffering with a total lack of visibility of prior rates and an inability to distribute spot rates to its carriers.
Overcoming the key business
challenges.
CSI was interested in implementing a new TMS solution that automated the planning of coils and pipes for optimal loading of trucks and rail cars. While CSI aimed to automate freight payment, rail car assignment and forecasting, as well as tendering of truck orders, the solution also needed to take into consideration the weight and dimensions of each of their products.
The engagement started with a requirement gathering session with CSI. During this activity, pain points and must-have necessities from the business were determined. A standardized approach to business processes in alignment with SAP TM was employed as a result of this requirement gathering session. The final TM solution has not only ensured that the systems are now completely autonomous, but they are also extremely accurate.
Innovative thinking offers
innovative solutions.
Beyond the standard offering, innovative enhancements were applied as part of the implementation. Specifically, enhanced capabilities were applied to the solution to now plan for cylindrical products. These included items such as coils and pipes that the standard SAP system does not account for but was achieved through standard incompatibilities and Business Rule Framework Plus. Throughout the process, CSI was very involved and mutually shared responsibilities during discussions related to the design of this add-on, adding to the total ownership of the final solution.
Continued support for the
future.
Further demonstrating its commitment to CSI as a partner, ongoing support was provided through user training and user acceptance testing to involve users. Taking part in these sessions, users were introduced to the benefits of the implementation for their roles which helped to ease the transition to the new TM solution. The overall feedback from CSI on the go-live was that it was an "amazing success".
CSI is now reaping the benefits of automated planning, tendering, freight invoicing, and rail car assignment and forecasting. We are proud to see our partner CSI achieving significantly improved system accuracy and full visibility across the entire transportation process from end to end.