Published on October 27, 2020
Westernacher China was awarded "SAP's Best Digital Supply Chain Partner in 2019" at SAP China Partner Summit, which took place in Shanghai on September 24, 2020.
Themed as "Convergence – creating no bounds", SAP China Partner Summit gathered nearly 600 partners on-site and in the Cloud, diving deep into discussions around industry change, resource integration and transformation acceleration to create a future with no bounds together.
The summit ended with an awards ceremony which gave out 16 prestigious prizes as a thank you to the SAP partners that made remarkable contributions to SAP China last year.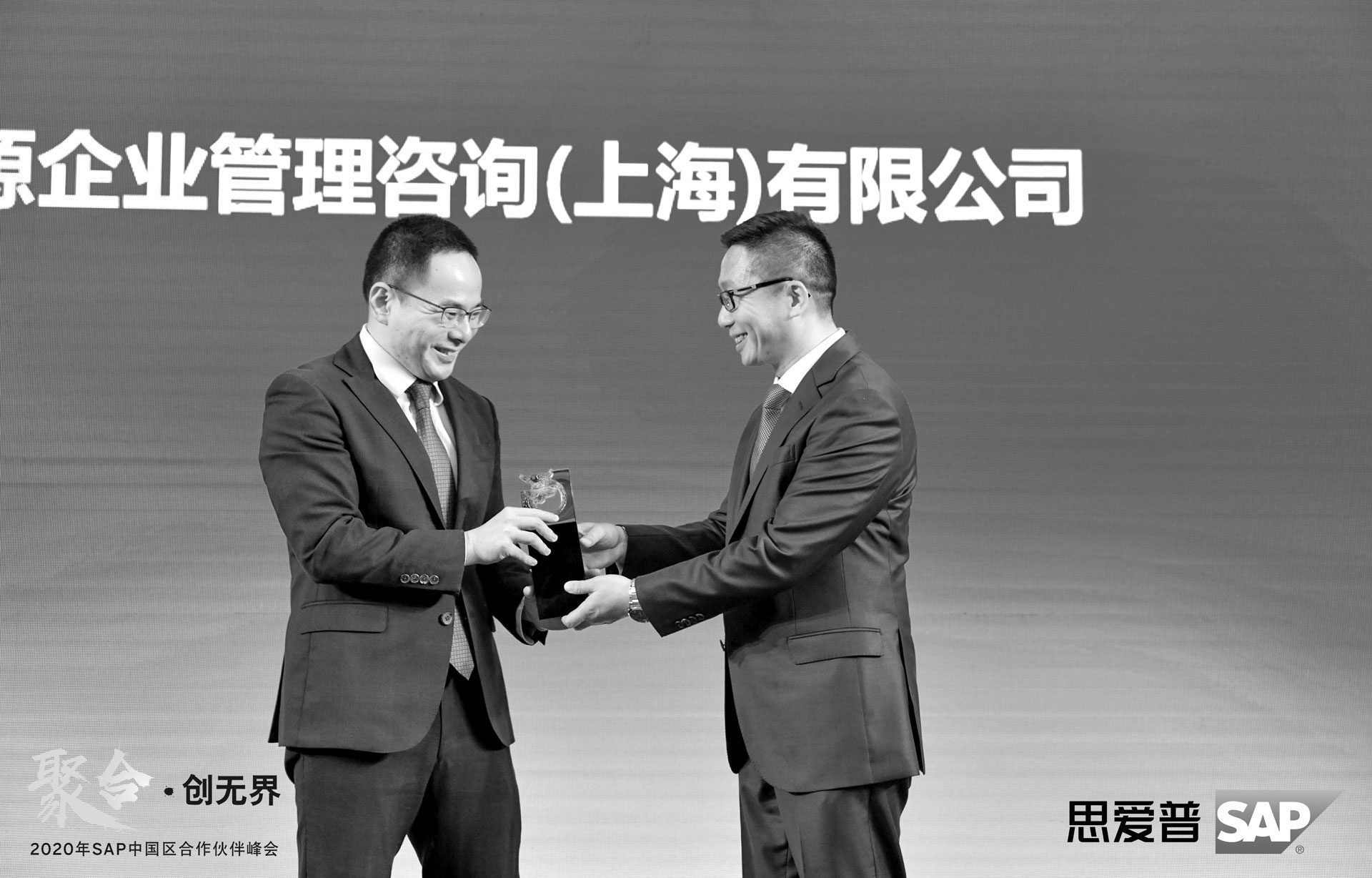 Westernacher China was honored to be invited to this event and even more so to receive the honorable SAP's Best Digital Supply Chain Partner in China award. This was attributed to Westernacher's continuous victorious partnership with SAP China in numerous substantial projects with outstanding achievements.
According to SAP China, as a long-term global partner in the field of SAP supply chain solutions, Westernacher China successfully worked alongside SAP in many lighthouse projects in 2019. These projects included Sanning Chemical, Bosch Huayu, Realcan Pharmaceutical, Xiwei Gas, and Hexing Electrical. Westernacher China has set a benchmark for SAP intelligent warehousing and logistics in the chemical, discrete manufacturing and pharmaceutical distribution industries, actively expanding the field of supply chain planning to drive digital transformation and upgrading of supply chains for customers.
Last year Westernacher China fully engaged in SAP's marketing activities, such as the SAP VCI Supply Chain Idea Salon, New Energy Automotive Industry Supply Chain Seminar, Taiwan Digital Supply Chain Summit, 2019 SAP Rolled Products Industry Forum and SAP Digital Logistics Symposium.
Since its inception in 2007, Westernacher China has come a long way – from offering a handful of services for foreign companies, to dealing with a great many local and international customers today. As a pivotal office in the Far East, Westernacher China has been expanding possibilities not only for mainland China, but also for the whole of the Asia Pacific region, helping customers innovate and grow.